There are lots of different Valentine's day traditions around the world and with this special day of love just around the corner, we thought we'd talk about Irish Valentine's Day traditions you might not be aware of.
The Claddagh Ring – A Story of Love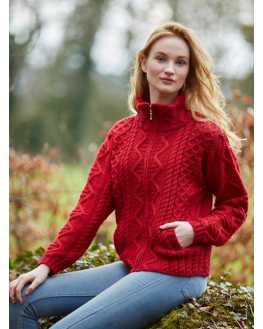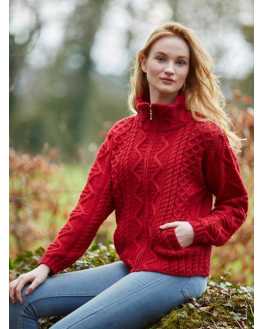 Many Irish couples exchange Claddagh rings as a symbol of love and affection. They are often used as engagement rings or wedding rings and can be worn by both men and women. The Claddagh ring has its own story which began in Galway with an Irish fisherman named Richard Joyce. Joyce sailed around the world but unfortunately, he was kidnapped and sold into slavery while at sea. He was forced to work for a goldsmith and learned how to create stunning pieces. During his time as a slave he never forgot the love of his life, Margaret.
Margaret waited for his return and in her honour, he created a special ring. It has a crowned heart that was clasped by two tiny hands. The heart was the symbol of love and loyalty and the hands that held it promised romance and hope. Joyce gave Margaret the ring he had made for her and this began the time long tradition that is an integral part of Irish culture today.
The Aran Sweater Wedding Garment
Aran sweaters have a place in Irish Valentine's traditions too. The stitches that are used in the Aran sweater have their own symbol meaning behind them. The zig zag stitch often interpreted as a symbol of the beautiful cliffs around the Aran islands, is also said to symbolise the ups and downs of marriage.
Aran jumpers also have their own unique love tradition too and it is called the "Bridal Shirt". On the Aran Islands, the Aran sweater was at the heart of all courting rituals. If romance was in the air between a fisherman and a local girl, the girl would express her interest in moving things forward and marrying the man by knitting what was called a "bridal shirt". The bridal shirt showed her love for the man and it also demonstrated her domestic abilities and that she would be able to care for him as a wife. When she had finished the Aran sweater, it would be given to the man and if he accepted it, he would put it on the day of the wedding.
If you'd like to find an exciting and interesting way to show your partner how much you love them this Valentine's Day, why not use one of these Irish traditions. We have a range of zig zag Aran sweaters that you can choose from if you would like to tell the person in your life how much you love them and that you'd like to get married. Who said you have to go down on one knee?